Learn our process and how we work.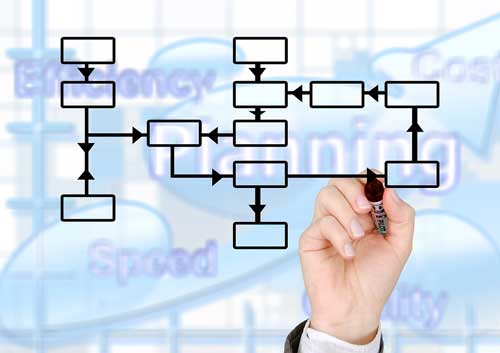 Step 1: Contact us to schedule a Free 20–Minute Phone Consult. We will discuss your general project goals, address basic questions and concerns, and ensure we are a good fit to work together before moving forward. If you need assistance getting your office space organized, it is helpful to email me photos prior to the call. Please place your name in the subject line of the email.
Step 2: Schedule an Initial Consultation Session. This visit typically lasts 60 minutes and it will give us a chance to go into more detail and complete an in-depth assessment of your organizing project. We will review questions, analyze what's working and not working, view your space as needed, discuss some basic tips and ideas, and review project specifics such as budget, goals and timeline. At the end of the session we will discuss recommendations for the next step and you can decide how you would like to proceed.
Step 3: Choose a Service Option that best meets your needs.
Option 1: Project Based Onsite Organizing/Consulting Services. Available in 3-hour increments.
Option 2: Full Day Onsite Office Organizing/Consulting Package (6 hours onsite with 1-hour lunch)
Option 3: Project-Based Organizing Plus 3 hour onsite with 6 weeks of coaching services via email and phone.
Option 4: Individualized Organizing/Coaching Services – Some staff may have different learning styles and/or specific responsibilities and needs, so they would benefit from One on One organizing/coaching services– onsite and/or virtual.
Option 5: Complete Office Management Systems (Bundle Package) Streamlining your whole office operations systems allows work to flow smoothly, crucial tasks don't fall through the cracks, everyone is clear on what needs to be done, and eliminates unnecessary tasks so you have time to focus on the revenue generating tasks. Includes the initial consultation session (60 minutes) and organizing hours at a discounted rate (up to 30 hours), customized data management systems, financial systems, space consulting, customer management systems, time management strategies, customized tool-box. Plus added value ranging from follow-up tips and accountability check-ins via phone, text, and/or emails.
Option 6: Virtual Consulting/Coaching Services with follow-ups and accountability check-ins. This is usually added onto any of the above service packages.
Step 4: Feel confident, calm and inspired as you watch your business run smoothly and succeed!
Another benefit for clients of
Just Fix This Mess, Inc. Your Business Organizer is:
You will receive notifications, invitations, and special pricing to specific business organizational / productivity workshops, training material, and webinars which may be offered throughout the year to help you maintain or increase your organizational and productivity skills.