Learn our process and how we work.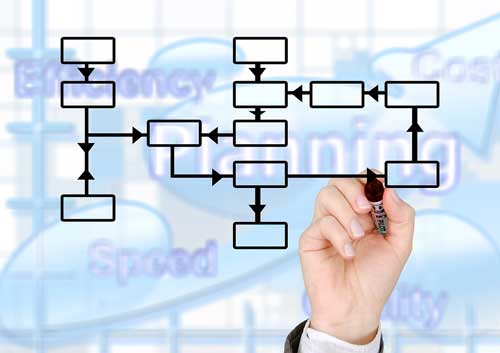 Step 1: Contact us to schedule a Free 20–Minute Phone Consult. We will discuss your general project goals, address basic questions and concerns, and ensure we are a good fit to work together before moving forward. If you need assistance getting your office space organized, it is helpful to email me photos prior to the call. Please place your name in the subject line of the email.
Step 2: Schedule an Initial Consultation Session. This visit typically lasts 60 minutes and it will give us a chance to go into more detail and complete an in-depth assessment of your organizing project. We will review questions, analyze what's working and not working, view your space as needed, discuss some basic tips and ideas, and review project specifics such as budget, goals, and timeline. At the end of the session, we will discuss recommendations for the next step and you can decide how you would like to proceed. 
Step 3:  Feel confident, calm and inspired as you watch your business run smoothly and succeed!
Another benefit for clients of
Just Fix This Mess, Inc. Your Business Organizer is:
You will receive notifications, invitations, and special pricing to specific business organizational / productivity workshops, training material, and webinars which may be offered throughout the year to help you maintain or increase your organizational and productivity skills.