Controlling Paper Clutter as a Business Owner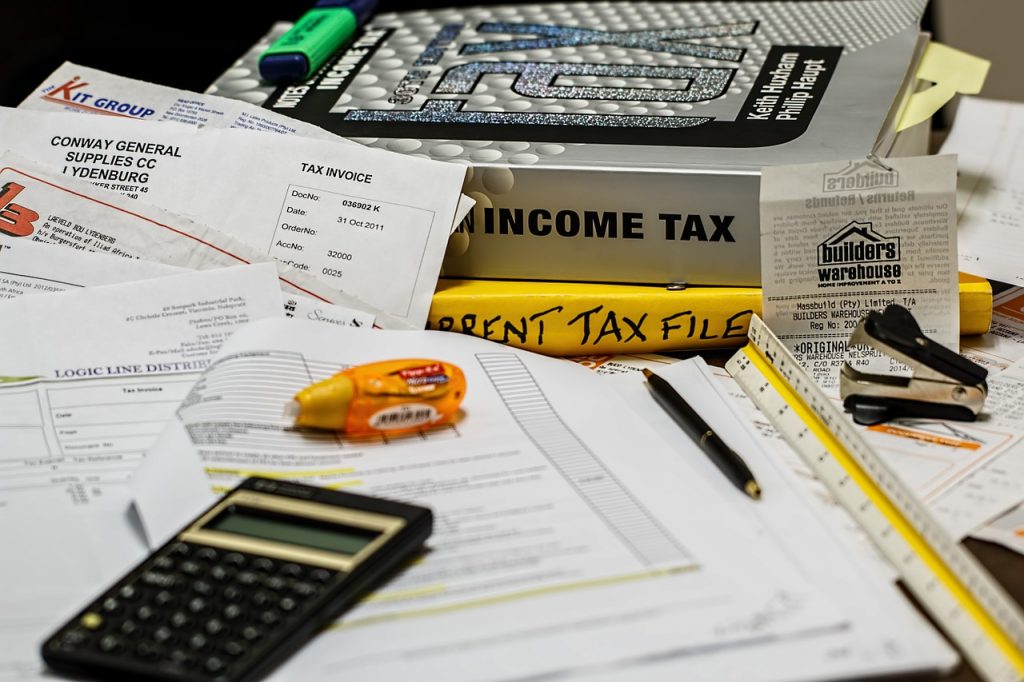 The 1st quarter of the year is usually dedicated to getting tax documentation in order to do your taxes. This is the best time to take the extra steps to get your records organized also. This task may seem overwhelming at first, but that is usually because most people don't know what to keep, how long they should keep them, or what they can get rid of; so they keep everything.
You're going to need something to store your papers in. It doesn't have to be anything fancy – it just has to do the job. I advise not to purchase anything until after the paper – purge.
Here is a sample set up.
For Long Term storage of documents I have used:
a plastic storage container
a metal fire proof filing cabinet
a standard metal filing cabinet
For current year organization
a filing cabinet
a desk file drawers
For current ongoing projects
a desktop file box
a portable plastic file box
For the month
I use my Easy as 1-2-3-4 System. (for more information on this system contact us)
Now divide and conquer!!!!! Note: Some businesses may need more categories depending upon their business and their business type.
Long Term
Annual tax returns
Deeds, mortgages and bills of sale
Year-end statements for investments
Legal documents
Property improvement documentation and receipts
Receipts for major purchases—for warranty and insurance purposes
Real estate certificates
Automobile titles
Current insurance policies
Education records
Pension plan records
Retirement plan records
7 Year
Bank Statements
W-2 and 1099 forms
Receipts for tax purposes
Cancelled checks
1 Year
Checkbook ledgers
Paycheck stubs
Monthly mortgage statements
Expired insurance records
Quarterly
Utility bills
Sales receipts for minor purchases
ATM and bank deposit slips
Shred
Paycheck stubs after reconciling with W-2 form
Expired warranties
Clearly label what each file contains. Shred any papers that you don't keep. It may take a little while to go through all your documents, but it's worth it. Imagine how much less stress you'll experience thanks to your life becoming more organized!
If you would like assistance in setting up systems to control your small business paper clutter contact us by phone at (863) 260-0479 or the contact page form. –